Career Advancement Curriculum
Licensing of career advancement curriculum
The LatinaMBA gives enterprising women the knowledge, networks and access they need to launch and scale successful businesses. By promoting women's economic opportunities and ensuring that women have the capabilities and resources needed to participate in the economy, the LatinaMBA Business program directly supports the U.S. National Strategy on Gender Equity and Equality. At a local level, MBA harnesses the power of public-private sponsors, local partnerships and U.S. Exchange Alumni networks to help women and their businesses grow, driving localized prosperity in communities in more than 80 countries worldwide.
How can we help you?
Contact us at the Consulting WP office nearest to you or submit a business inquiry online.
Benefits of Business, Entrepreneurship, Economics, and Finance Curriculum for Women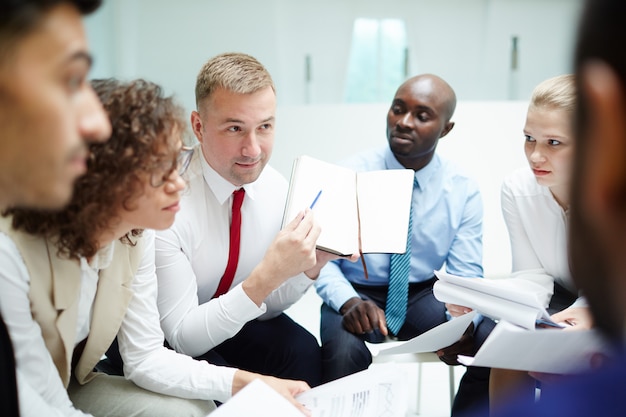 Communication and Organizational Skills
Women who study business, entrepreneurship, economics, and finance have the distinct advantage of practicing writing reports, summaries, and pitches. Educated women are prepared with invaluable critical thinking skills. They are equipped to defend a point of view, make a decision and understand the consequences. These communication and organizational talents give girls a head up on the competition when interviewing for jobs.
Financial Management Skills
A basic understanding of financial management empowers women entering the workforce to go into fields in business or finance. Basic accounting and risk management are sought-after skills by employers. Women who learn how to make sound decisions regarding debt and borrowing will have the edge over those who have less practice in this. Also, women knowledgeable about markets and investing in stocks and bonds will have greater job opportunities.
Financial management skills can also help women negotiate higher salaries before accepting jobs, setting them up for success later in life. "By not negotiating a first salary, an individual stands to lose more than $500,000 by age 60—and men are more than four times as likely as women to negotiate a first salary.'' Negotiation skills are critical to girls for future gender equity in the workplace.
The business, entrepreneurship, economics, and finance curriculum also teaches leadership skills. Girls who have education in these curriculums are more prepared to take on project management roles with greater ease. The experience they gain early in school and familiarity with business challenges and management and problem-solving will serve them in future roles. They learn interpersonal skills, time management, and how to handle deadline-driven work environments.
Women with education in business and finance are more versed in business ethics and work to ensure that businesses comply with state and federal standards for ethics. Ethical companies fare better with consumers, thereby raising a brand and product's value in the marketplace. A study by OpenText found that "nine in ten global consumers want to buy products sourced in a responsible and sustainable way, and 83% would pay more for goods that are ethically produced."
Entrepreneurship and finance education is ideal for young women who want to start their own businesses. They will likely thrive in business with a solid strategy, management, finance, and accounting skills. Such a skill set will give them greater confidence to launch businesses successfully and ask for funding. According to a 2021 article in the European Institute of Innovation and Technology (EIT), Urban Mobility, "Female-led startups are more successful, show a higher return on invested capital, and are built in a more sustainable way. In spite of this, only around 3% of the total capital invested in venture-backed startups in Europe was secured by women, and all-male founder teams received 90,8% of all capital raised." Luckily things can change, and there's room for more women at the top.